...memulakan langkah pertama, berkenalan dengan corak
Royal Albert yang paling popular ....
Old Contry Rose
koleksi awal yang terkecil....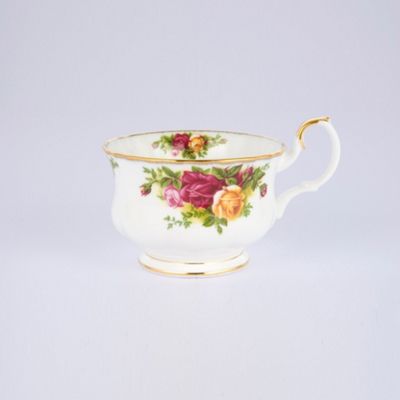 diikuti dengan.....
wah.... dapat pasangan yang sepadan, tak jemu mata
memandang.Pencarian diteruskan dengan penemuan
di bawah ini... lawa kan..
mungkin dah biasa bagi yang sudah memilikinya..........
tapi luar biasa bagi yang belum mendapatkannya.
memang cantik dipandang Royal Albert Old Country
Roses di bawah ni...
Berkenal-kenalan dengan corak selain Old Country Rose.
Di bawah ini Royal Albert Hand Painted.
manis betul corak di atas tu ye...
kita lihat corak seterusnya
ini Royal Albert Trillium Tea namanya,
kita cari lagi...jom kita tengok apa yang kita dapat.....ha...
di bawah ni cup ofRoyal Albert Princess Anne tau...
yang ini pula apa yea..
yang di atas ni namanya Royal Albert Golden Glory...
yang di bawah ni Beautiful Royal Albert cup and saucer
nak luaskan pemandangan lagi?
Ayuh...teruskan perjalanan kita...
cup & saucer di atas ialah antara series Royal Albert
'Flower of the Month',
ada December tertulis di situ...wa..aa bulan terakhir yea..
tapi pencarian kita belum berakhir ..
Royal Albert Lime Teacup Pink Roses di atas merupakan
pencarian terakhir dalam perjalanan pendek hari ini.
Bila melihat beberapa siri himpunan Royal Albert barulah
terjawab persoalan mengapa corak Old Country Rose
menjadi pilihan ramai....
apa pendapat anda???


Semua gambar adalah ehsan Google.